Connfly electronic is going to meet industry 4.0
---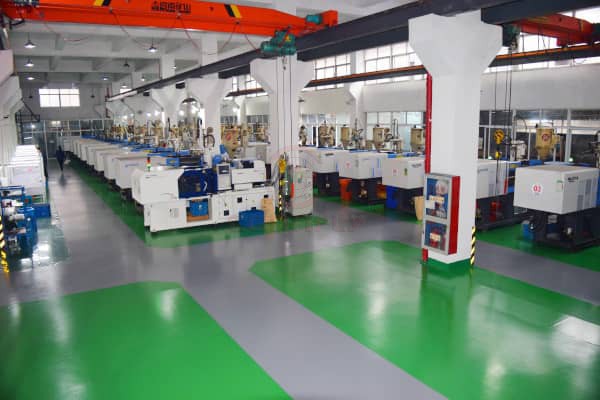 The so-called industry 4.0 is based on the division of different stages of industrial development. According to the current consensus, industry 1.0 is the era of steam engine, industry 2.0 is the era of electrification, industry 3.0 is the era of information technology, and industry 4.0 is the era of using information technology to promote industrial change, that is, the era of intelligence.
This concept first appeared in Germany and was officially launched at the Hannover Industrial Exposition in 2013. Its core purpose is to improve the competitiveness of German industry and occupy the first opportunity in the new round of industrial revolution. Subsequently, the German government was listed as one of the top ten future projects proposed in the German 2020 high tech strategy. The project is jointly funded by the German Federal Bureau of education and research and the Federal Ministry of economy and technology, with an estimated investment of 200 million euro. It aims to improve the intelligent level of manufacturing industry, establish a smart factory with adaptability, resource efficiency and genetic engineering, and integrate customers and business partners in business process and value process. Its technical basis is network entity system and Internet of things.
After 23 years of development, Connfly Electronic Co., Ltd. has gone through the industrial 2.0 and 3.0 era. In the rapidly changing information age, only by mastering the core technology can we be based on the market. The existing customers have high quality requirements, low price requirements, extremely fast delivery requirements, and the quality objectives are basically ppm very different. Traditional manufacturing process can not meet the demand. Therefore, Connfly Electronic Co., Ltd Industrial 4.0 has been deployed since 16 years, from software, hardware, three-dimensional storage, AGV logistics, infrastructure upgrading to unmanned modular development of elevator, etc. after four years of debugging of various software and hardware, the basic network has been fully completed and initially formed. In order to accelerate the industrial 4.0 model, the second four-year layout has been implemented. The company has introduced FANUC from Japan in May 2020 The latest 6-axis linkage servo robot is used in the production of high-precision injection molding parts. We plan to implement automatic and unmanned CCD image visual inspection of parts within 3 months, and realize automatic robot laser spraying code for some high-end products within 6 months, so as to realize the traceability of product quality. Connfly electronic has been adhering to the concept of integrity, openness, pragmatism and innovation. We sincerely welcome all partners to develop together with us and advance and retreat together!
We will show the two representatives of State Grid ir46 and the latest connector and integrated battery box of transition meter in Shanghai electric meter exhibition from June 10 to 12, 2020. New and old customers are welcome to come for technical exchange and ask for samples!